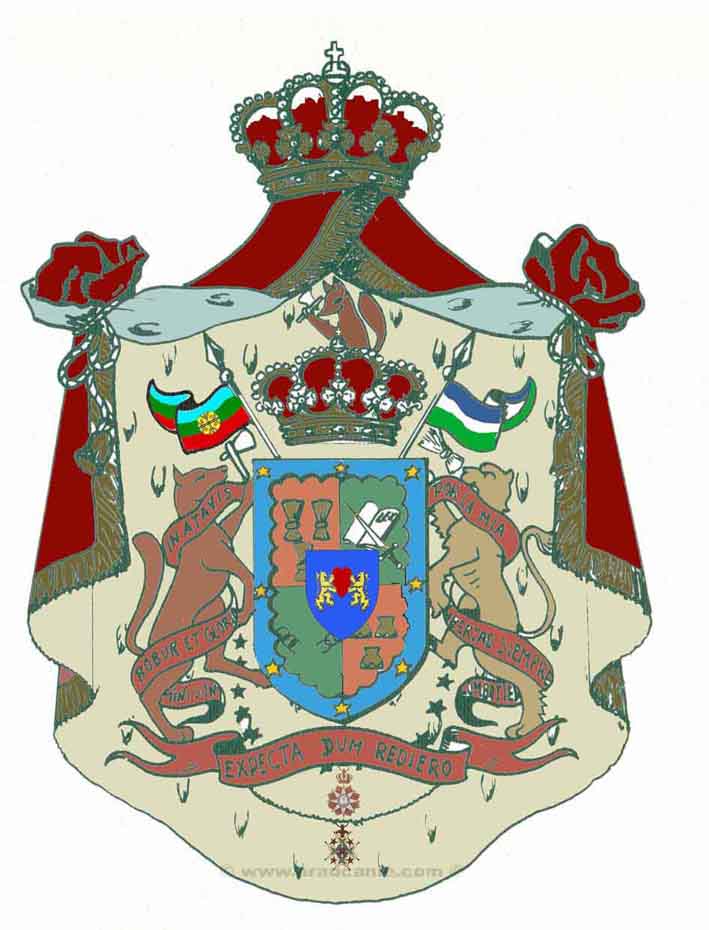 Press release of August 24, 2014 Press Service of the Kingdom of Araucania and Patagonia

St. Rose of Lima
---
The traditional Feast of the Saint Rose of Lima was celebrated this year with a Mass in the Abbey Church of Tourtoirac due to a significant participation expected. In fact, more than fifty people attended the ceremony which was for the first time completed by the celebration of Blessed Ceferino Namuncura, son of the famous cacique Namuncura who fought together with Orélie-Anthoine against the Chileans and Argentines.
Never before so many people assisted at this ceremony.
After the Mass was held a press point by Prince Antoine IV followed by the annual assembly of Auspice Stella, NGO in special consultative status with the Economic and Social Council of the United Nation in the Chapel of the Priory.
Followed an awards ceremony for people who have shown their support and defense of the Royal House.
After reading two letters from Mr. Claude Labalue-Bayet, expressing his regret at having been abused in his good faith by the felons Quatreboeufs and Parvulescu, Prince Antoine IV agreed to reinstate Mr. Labulue-Bayet in all his functions, distinctions and titels of the Kingdom of Araucania and Patagonia.
Then the historian Jean-François Gareyte presented an overview of his research on Orélie-Antoine and the Kingdom of Araucania and Patagonia, work that will be published in a book by the end of the year .
After visiting the museum and a drink offered by the city of Tourtoirac with the participation of the Mayor Mister Dominique Durant , a lunch took place at which forty people attended.
A resident of Tourtoirac brought two diplomas dated 1883 and signed by King Achilles as well as by the future King Antoine II.
Followed a wreath-laying ceremony was held at the monument to the dead of Tourtoirac, a ceremony during which Gaston Lion paid tribute to the victims of the First World War which began exactly there one hundred years ago.
After a religious ceremony on the graves of Orélie-Antoine and Achille at the cemetery of Tourtoirac, the day ended with a visit to the fabulous caves of Tourtoirac.
Photos of the day